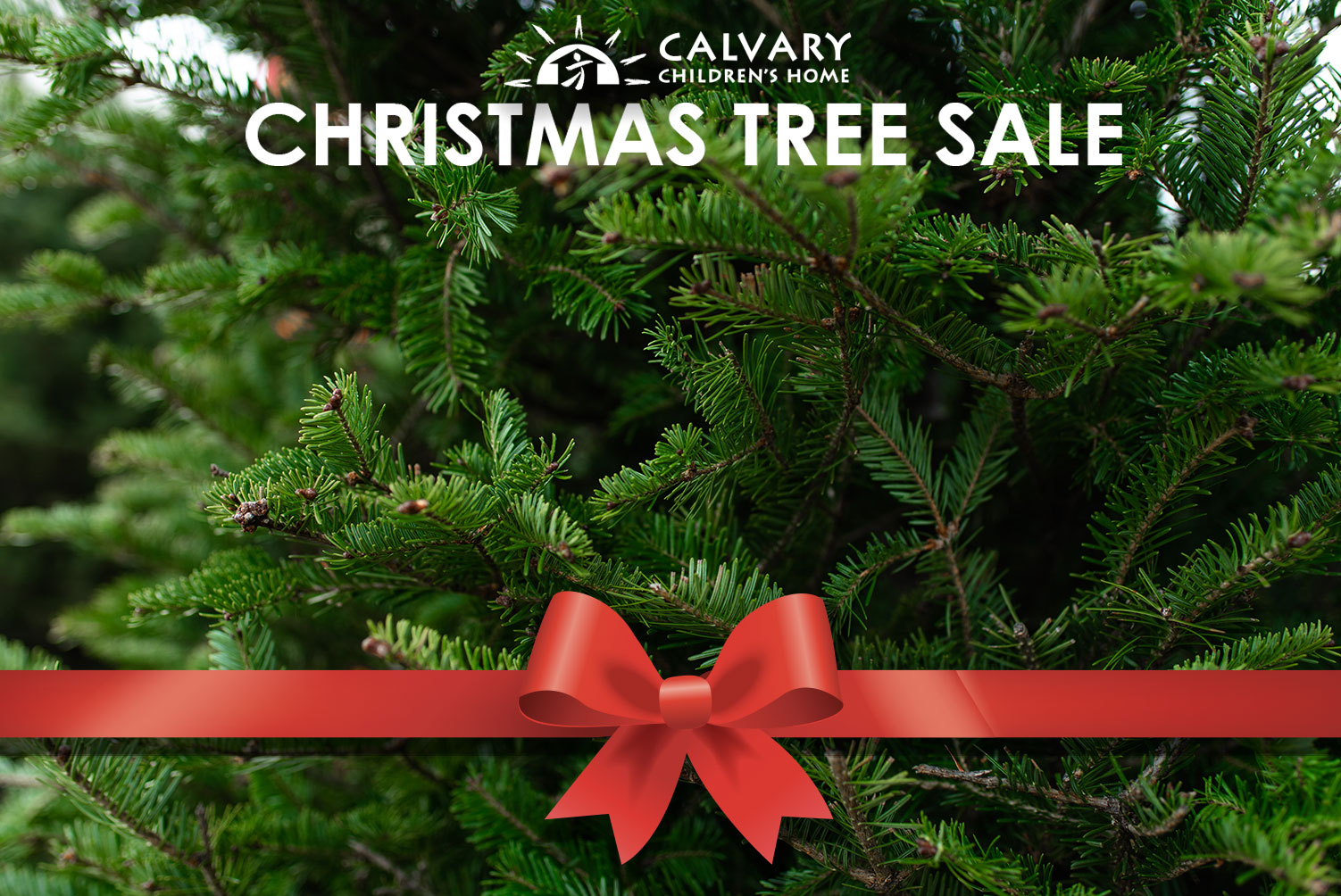 Before buying your Christmas tree this season, consider where the profit goes from the money you spend.
Friday, after Thanksgiving, November 24th – 9AM-9PM
Our Campus Director, Brian Busby, will be hosting our annual Christmas tree sale on our Children's Home campus, located at 1430 Lost Mountian Road, Powder Springs, GA 30127,  which will open on the Friday, after Thanksgiving, November 25th.  The proceeds will help support the children's church and Home activities, as well as special trips and programs throughout the year.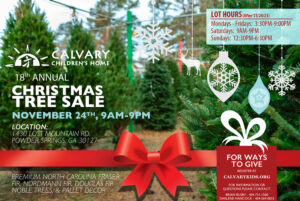 If you need a Christmas tree, or would like to donate a tree to a needy family this Christmas season, please contact Brian Busby at 404-731-1500 for pricing or any additional information.
If service is in your heart this Christmas, feel free to sign up to help serve.
Lot Hours: (After Nov. 24th)
Mondays-Fridays 3:30 pm – 9:00 pm
Saturdays 9:00 am – 9:00 pm
Sundays 12:30 pm – 6:30 pm
This is a great opportunity for families to serve together, Sunday school groups and businesses to serve together and High/Middle School students to get service hours.  They need all levels of skill and strength to get through this Christmas season.  Please take a prayerful moment to decide if you may be able to help and volunteer!
Click here To Sign Up & Serve